Citizen Self Reporting Helped Identify Residents in Need
Orangeburg County SC is no stranger to natural disasters. They were hit by a massive ice storm in 2014 and suffered from severe flooding as a result of Hurricane Joaquin in 2015. So, when Hurricane Matthew approached, they were ready.
Orangeburg County had recently implemented a Citizen Self Reporting feature within Crisis Track that allows county residents to report any post-disaster damage they may see or experience.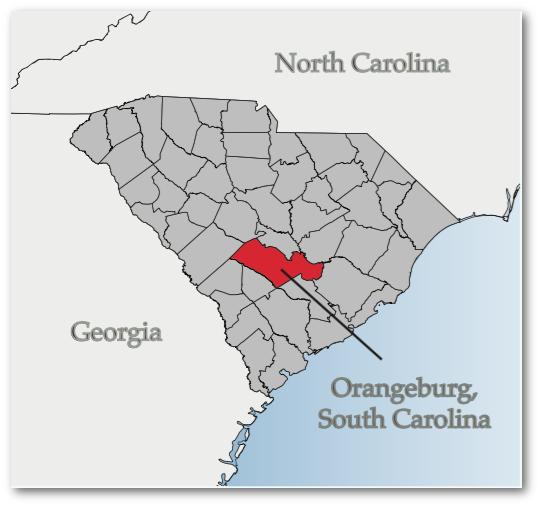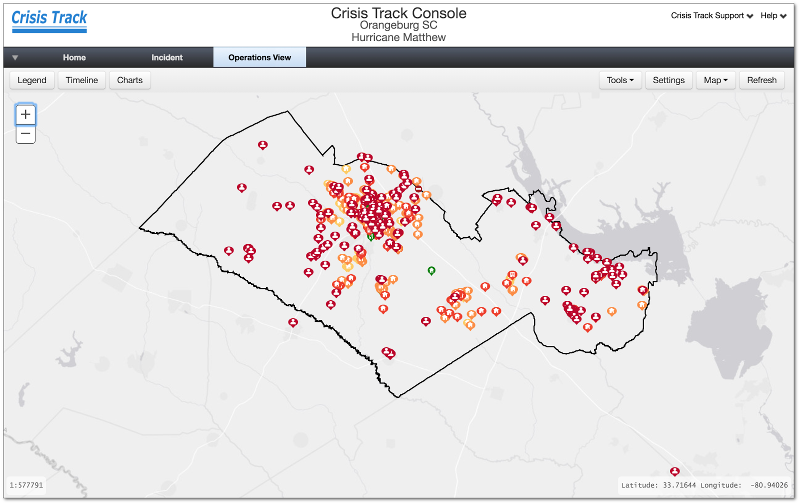 Real-Time Situational Understanding
Through Twitter and Facebook, Orangeburg County requested initial damage reports from residents. The residents completed a short Crisis Track online form by following a link included in the social media messages. The data from these forms then appeared on a live map inside the EOC.
Emergency Management knew that things were bad in downtown Orangeburg; their EOC was nearby. What they didn't know, and what they learned from the citizen reports, was how bad the storm had hit the residents along Lake Marion. The data provided by these Citizen Self Reports helped Orangeburg County Emergency Management identify and prioritize the unmet needs resulting from the storm. The citizen self reports also helped more quickly identify the concentration of damage needed to justify a FEMA Individual Assistance declaration.
Reaching the Residents
In addition to more rapidly identifying the area of concern during the incident, Emergency Management was able to determine how effective their social media campaign was in reaching all of their residents, including those in areas more prone to having access or functional needs. Orange County is currently reviewing the results to determine what and if any communication changes need to be made.