Sandbagging Saves City of Arnold MO
The City of Arnold is no stranger to floods. Located at the confluence of the Meramec and Mississippi Rivers, the City regularly experiences major flooding and had an historic flood on New Year's Eve in 2015. In May of 2017, the City was ready. Days of heavy rains caused the Meramec River to crest at 44.7 feet, which is about 1 foot below the historic flood. City employees and volunteers sandbagged the town and damage, this time, was minimal.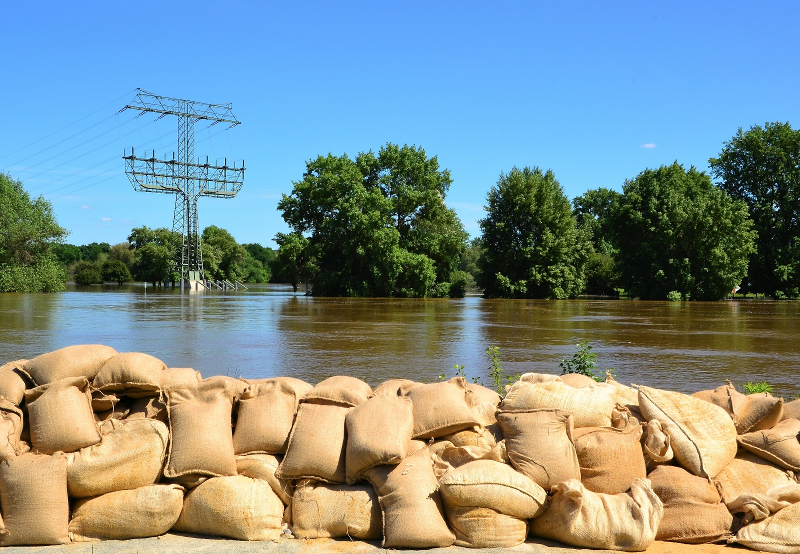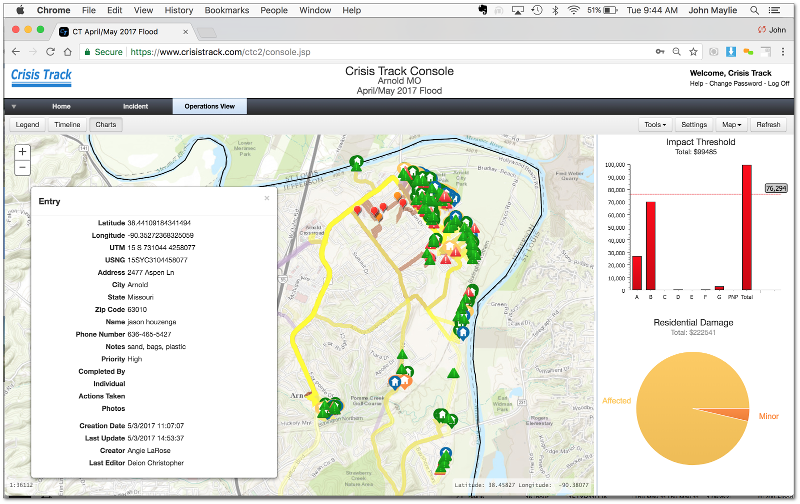 Tracking Sandbagging Efforts
The City used Crisis Track to manage their sandbagging efforts and track the labor and equipment time spent while the water was high. Crisis Track allows the emergency manager to organize resources by teams. When a team logs into the mobile application, Crisis Track captures the time spent on each task for each resource. After the water receded, the City completed a thorough damage assessment only to find 55 houses with slight damage.
Saving the Residents from a Longer Recovery Process.
Because the City tracked costs as the event happened, emergency management submitted Project Worksheets for Public Assistance grant reimbursement more quickly after the storm. The City submitted approximately $167,000 of their costs. Considering the high infrastructure damage that the flood could have caused, the City saved their residents and FEMA from a much more difficult recovery process.